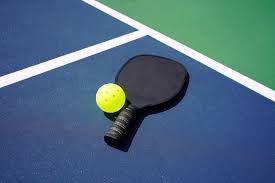 Email pickleball@reimaginerec.com with questions or to join our pickleball email distribution list.
DROP-IN PLAY
Monday-Friday (9:00 am to Noon) with exceptions
NO Drop-In Dates: 11/10, 11/23, 12/25, 1/1
COST
Member – $5 per Session – Non-Member – $8 per Session
COURT RESERVATIONS
Click Here to Request a Reservation
Hours
Off-Peak Hours   Weekdays 9 am – 4pm ($24 per hour)
Peak Hours:          Weekdays 4 pm-10 pm/Weekends 8 am – 10 pm ($32/hour)
You must receive a confirmation from ReImagine Recreation regarding your reservation.  Submitting a request through this form does not confirm a reservation.
CLINICS/LESSONS
Use the Pickleplay App Link: https://pickleplay.app.link/MxiQCLmkcDb which will allow real time info on the upcoming schedule AND will allow you to register/pay for clinics via Stripe.
Contact Michele Kowalkowski at (248) 496-6747 or michmail1@me.com
Nick Hernandez at (210) 669-7897 or jamesnhernandez@icloud.com
Communications, Sign-Ups, Payments and more all made via Pickleplay App
MEMBER INFO
(Voluntary)                 $50 per year
Offers discounts on drop-in play, league fees, special event fees and other various items.
Click Here to purchase a membership
WAIVER INFO
Pickleball Waiver must be filled out prior to playing 
Waiver only needs to be filled out once
Click Here to complete the waiver!
or
Scan this QR Code to fill out waiver online