The UWM Sports Complex (UWMSC) is a 378,400 square foot facility that is managed by ReImagine Recreation and contains two indoor turf soccer fields, one full-sized at 110×85 yards and the other 85×50 yards, as well as a full-sized outdoor turf field. In addition to the turf surfaces, the facility also offers a spacious fieldhouse which contains eight (8) basketball courts, each of which can also be configured into two (2) volleyball courts. The fieldhouse surface is the latest and greatest technology in indoor sports, made of a composite material more consistent and durable than traditional hardwood without sacrificing the flex and even adding additional cushion for athlete safety.
Inside of this state of the art facility, you will find state of the art programming. UWMSC is the home of United FC, Liverpool FC – Michigan (affiliate of the world-renowned Liverpool FC based in England), and Michigan Elite Volleyball Academy (the second-largest youth volleyball club in the United States). Each of these youth athletic clubs provides world class coaching and training, all right here in Oakland County.
Even more important than top tier youth athletics is top tier youth enrichment. ReImagine Recreation has partnered with a multitude of Pontiac based youth enrichment providers giving them a safe, quality, and spacious resource for them to use to the benefit of our community's youth, many of which are free of charge. More information on each of these programs, as well as the other activities that take place at UWMSC, can be found below.
Take a moment to browse through all that this great facility has to offer and contact one of our partners to get yourself and your family involved today!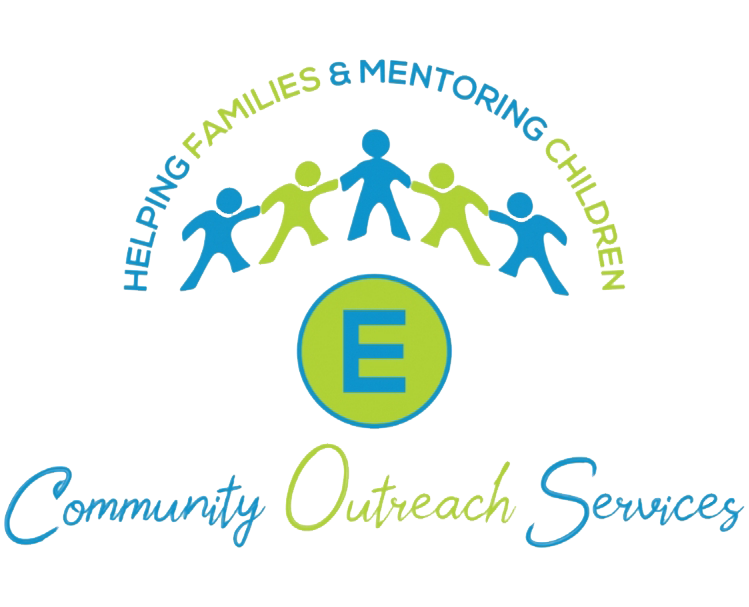 E COMMUNITY OUTREACH SERVICES
E-Community Outreach Services is a nonprofit 501c3 organization. Our mission is to build resilience in parents, so that they can provide a strong environment for their children to live up to their full potential.  We envision a city where parents can raise their families in a striving community and where all families can build on their strengths to maximize their full potential. We started in 2019 with a focus on strengthening our parents and their children through programming and resource connecting. We offer our parents' an 8 week program to receive information and guidance on life skills, motivation and navigation of virtual education. Our Community Champion Program is designed to coordinate and monitor clients that are in need of assistance. We also offer Youth Programs such as tutoring, mentoring, sports, and life skills building for kids 6-12. Our programs are still accepting participants.
Currently available programs open for registration:
Girls Basketball & Literacy (ages 6-16) (At UWM Sports Complex on Mondays & Wednesdays)
Boys/girls mentoring (ages 12-16)
Cooking Class (ages 12-16)
To register your child please visit our website at www.ecommunityoutreach.org or call us at (855) 976-9367 ext. 210
Learn More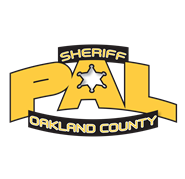 Oakland Sheriff PAL
The mission of the Sheriff PAL (Police Athletic League) Program is to create a safe environment where law enforcement and community partners empower young people to reach their full potential through athletics, mentoring, and enrichment programs. We provide FREE recreational sports and other extracurriculars for youth ages 5-17. The goal of our programs is to promote self-confidence, sportsmanship, teamwork, academic achievement, and encourage youth to become functional, respectful, and engaged members of society.
Learn More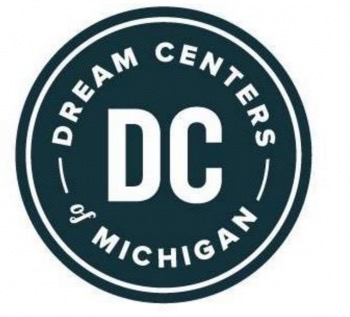 Dream Centers of Michigan
The mission of the Dream Center is to engage those in need with the love of Christ, partnering with them to reach their potential, flourish, and move toward self-sustainability. To that end Dream Center programs and services focus on – Education, Economic Empowerment and Environments (housing).
Dream Center Kid's Club, hosted at United Wholesale Mortgage Sports Complex, Tuesdays & Thursdays from 4:30-6:30pm for students K-5th grade. Students receive one on one reading tutoring and tennis lessons from Bloomfield Tennis & Fitness coaches. For more information contact Bria bria@dcofmi.org
Learn More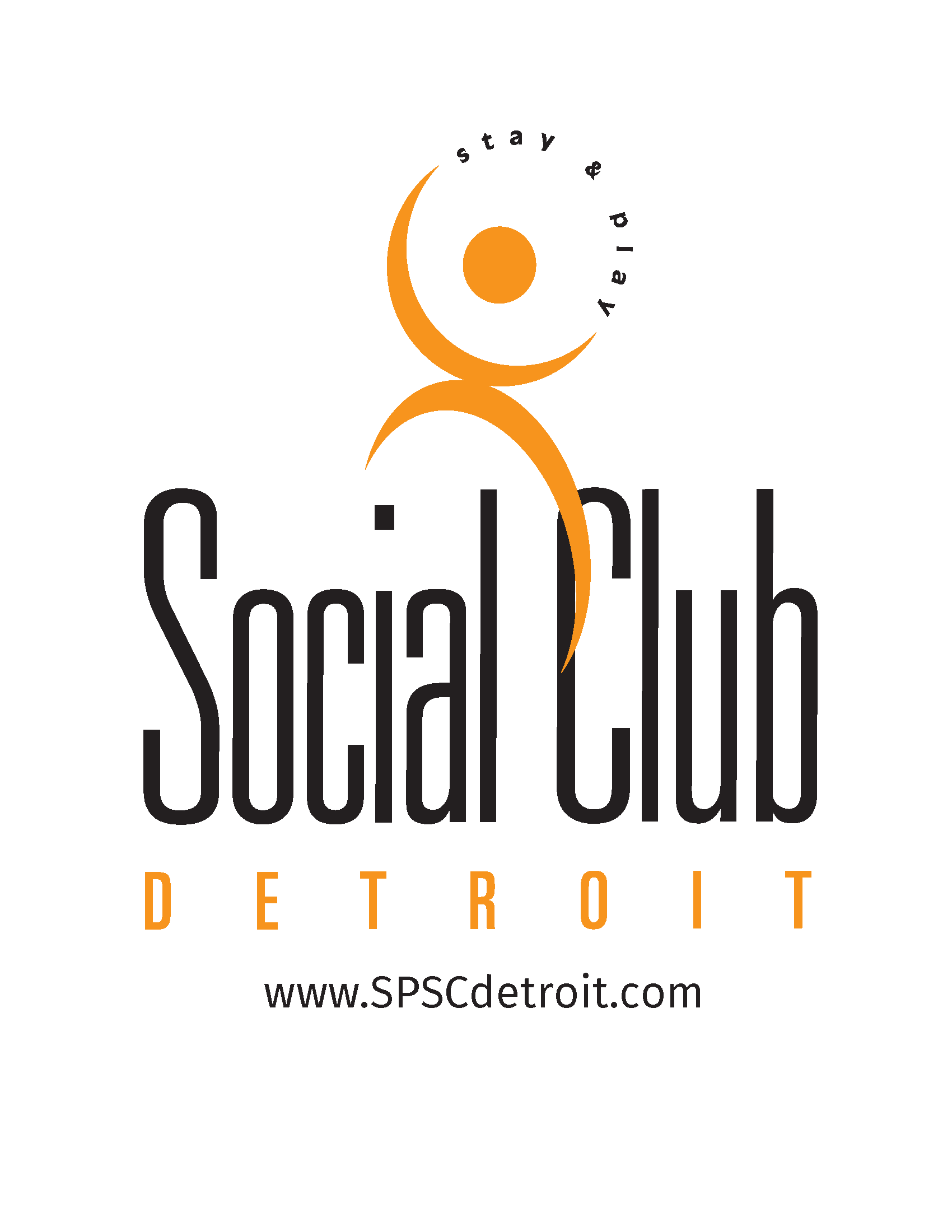 Stay and Play Social Club
Stay & Play Social Club was created in an effort to keep the teams playing after Sport & Social Club of the US, which Steve Sack was a huge part of during their successful years, unfortunately closed in January 2001. We have successfully placed teams, small groups and individuals four seasons a year, for 20 years since, building connections for businesses, friendships and relationships – some relationships have led to creating families. Our goal is to keep those 21 and older playing! Our coed, women's and men's leagues throughout the tri-county area offer adults an opportunity to stay and play.
The league details and registration links are on the website, the League Info page, www.SPSCdetroit.com/league_info/ We have coed, women's and men's basketball, coed and women's volleyball, dodgeball, bowling and euchre available in the winter season.
We also play kickball, softball, soccer, flag football and sand volleyball in the spring, summer and fall seasons.  Text the SPSC office, 248 733 9999 with any questions!
Learn More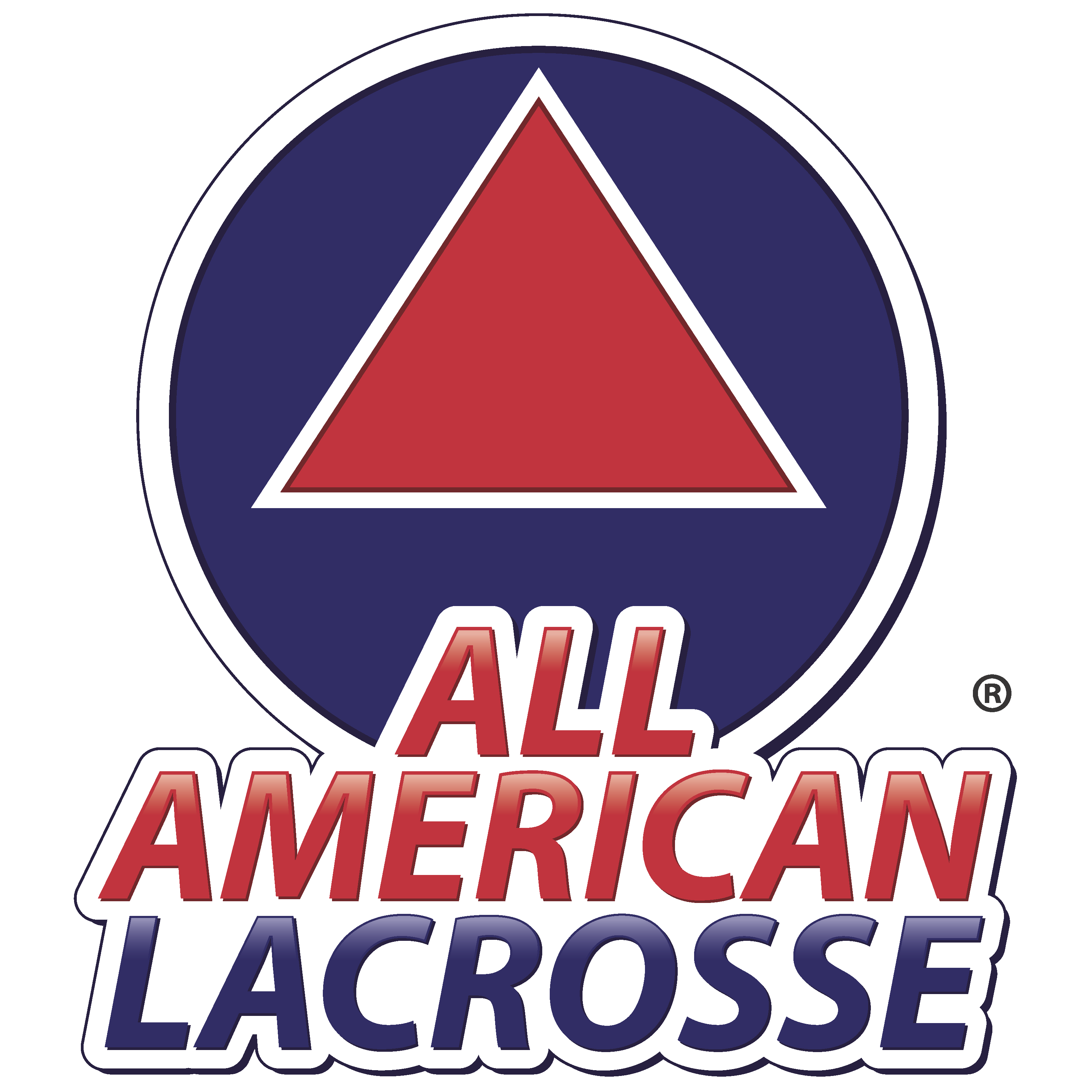 All American Lacrosse
All American Lacrosse is the leading youth lacrosse provider of camps, clinics and leagues in Michigan. Established in 2005, All American has trained more than 25,000 athletes and has proudly groomed thousands of men and women that have gone on to play competitive lacrosse in college.
The coaching staff at All American is comprised of men and women that are experienced lacrosse professionals. Each has played the game at the collegiate level and each currently coaches lacrosse at the high school or college level. All have experience working with youth. We continually develop our curricula to employ new ways to teach boys and girls the proper way to play lacrosse. We are members of US Lacrosse as well as the United States Intercollegiate Lacrosse Association. All coaches have passed a thorough background check by NCSI, the National Council for Safety Initiatives. All American Lacrosse Programs are designed to focus on the needs of each players' experience and skill level. We tailor our instruction and our formats to enable each student to get the maximum incremental improvement. Clinics for beginners get you started, then leagues and clinics for the intermediate player take you to the next level. Our leagues are striated to accommodate teams and individuals of varying levels from the nascent player to the travel club or state championship caliber teams.
Learn More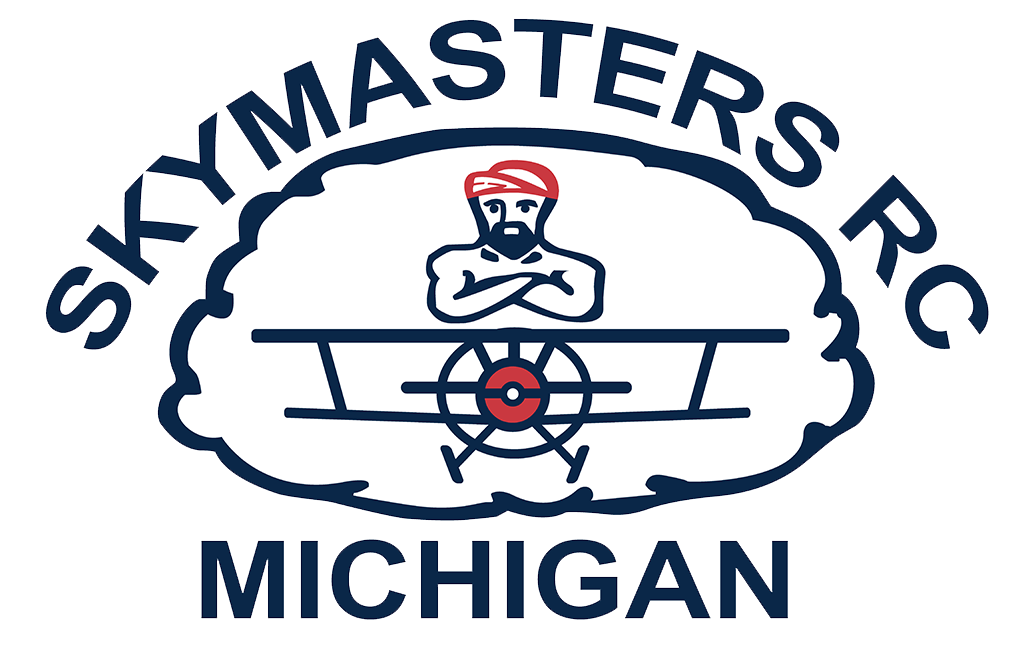 Skymasters
Skymasters RC of Michigan is a radio controlled aircraft club chartered by the Academy of Model Aeronautics. The club supports and enables flying of all types of radio controlled aircraft including airplanes, helicopters, multicopters and drones. The club organizes weekly indoor flying sessions from October-April at United Wholesale Mortgage Sports Complex on Wednesday mornings. The club also operates a year round outdoor flying field on Scripps Rd. in Orion Township, MI. At both locations, flight instruction is provided for new pilots. Note, flying at either location also requires Academy of Model Aeronautics membership.
For more information contact us at: info@skymasters.org
Club website: www.skymasters.org
Facebook page: https://www.facebook.com/skymastersrc
Indoor flying registration:
http://www.skymasters.org/index.php?page=events&type=detail&event=indoor
Academy of Model Aeronautics website: https://www.modelaircraft.org/
Learn More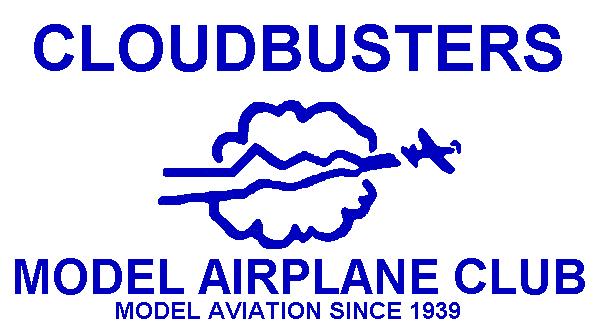 Cloudbusters
Two local model airplane clubs, the Detroit Balsa Bugs and the Cloudbusters Model Airplane Cub, invite anyone interested to join us at the United Wholesale Mortgage Sports Complex and see what family fun Indoor Model Aviation has to offer. Our efforts are to teach and train participants all about flying very light duration indoor models. We will also be involved in building and flying sessions as a means of attracting the curious, model building and flying members of our community. The flying site we use (Field 1) is one of the best indoor model flying sites in the Midwest! Our two clubs offer more than a century of model flying education, construction and flying expertise. Several of our current members have represented the United States in overseas World Championship competitions. For those of you interested in something a little different, challenging and rewarding, come on by on Thursdays, between, 9:45 a.m. and 11:45 a.m. You'll be our welcomed guests!
For more information, please visit:
https://cloudbustermac.tripod.com/
Or contact:
-Bill Shailor
Detroit Balsa Bugs
wmpjshailor@comcast.net
-Mike Welshans
Learn More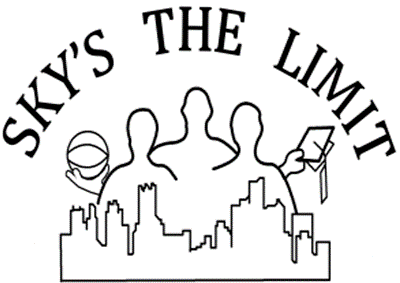 Sky is the Limit
Sky's The Limit is a nonprofit organization focused on improving the lives of our youth in Pontiac and the surrounding communities by providing innovative mentoring and educational programs for student-athletes through career, athletic and life training programs that emphasize academic skills, promote nonviolence, and enhances and strengthens community involvement. We are committed to transforming today's youth into tomorrow's role models.
Sky's The Limit strives to build the intellectual, moral and physical development of our scholar-athletes while instilling life-lessons and values such as integrity, leadership, teamwork, confidence, self-discipline, pride, respect, good sportsmanship and self-esteem, that go way beyond the basketball court. We endeavor to develop our student-athletes into empowered, successful leaders. Our goal is to help each scholar-athlete to reach their full potential and to continually improve their skills in basketball and life. Our network of players, families and volunteers work together to make this possible.
Chris Riley
(248) 981-4110
skysthelimittravel@live.com Learn More

PSB Detroit
Pro Skills Basketball focuses on teaching players skills for basketball, life and success. They strive to provide a professional experience for players, parents and coaches. An experience that is focused on communication, fun, mutual respect and personal growth.
Contact info: 248-765-9675